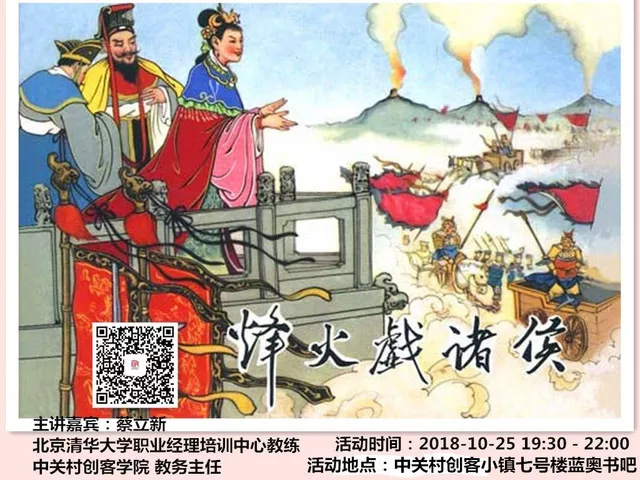 In the last issue, we discussed the legendary historical figure Wu Zixu. I believe that everyone has a deeper understanding of this revenge angel. In this issue, Teacher Cai will return to the Spring and Autumn Period with everyone, and explore a "story" that everyone is familiar with - Zhou You Wang Wanghuo princes.


A sloppy decision, a dynasty's rise and fall, a big show, the flameworks event that has gone 3,000 years away, but has left an eternal topic in history. Is it really absurd to act as a king of a country? What are the historical facts behind the princes of Zhou You's singer? Wonderful explanation, please pay attention to this issue.



Guest speaker: Cai Lixin


Beijing Tsinghua University Professional Manager Training Center Coach


Zhongguancun Youke College


Activity time: October 25, 2018 Thursday 19:30-22:00


Venue: Lanaoshu, No.7 Building, Chuangke Town, Zhongguancun



book club


Guide reading enthusiasts to think deeply through the historical substitution method, and constantly verify.