Address: Chuangke Town, Zhongguancun, Hot Spring Town, Haidian District
Copyright © Zhongguancun Chuangke Town (Beijing) Technology Co., Ltd. 京ICP备16045011号-2
[Reading Club] Biographies of Sun Tzu Wu Qi (3) Interpretation of History with Impression of Substitution
Bold suspicion and prudent verification
Interpretation of History with Impression of Substitution: Biographies of Sun Tzu Wu Qi (3)
  In the last issue, we used the method of logical deduction to interpret Sun Bin, another grandson in The Biography of Sun Tzu Wu Qi.
This issue will also help you to solve the puzzles. Through the horse race between Tianji and Ma Ling, Teacher Cai will restore the truth of history for you and give you a wonderful explanation. Please look forward to it.
Activity time: Tuesday, July 24, 2018, 19:30-22:00
Venue: Conference Room 2, Zhongchuang Space, Chuangke Town, Zhongguancun
Theme: 1. Biographies of Sun Tzu Wu Qi (3)
   2. Tianji Horse Racing and the Battle of Ma Ling
  Activity Form: Reading will guide reading enthusiasts to think deeply with the method of historical substitution and constantly verify.
  Speaker:
Coach of Training Center for Professional Managers of Beijing Tsinghua University
Dean of Education, Chuangke College, Zhongguancun
  Tianji Horse Racing is a well-known example of how to use one's strengths to deal with the weaknesses of opponents and win the competition in Chinese history, which comes from Volume 65 of Historical Records: The Fifth Biography of Sun Tzu Wu Qi. It mainly tells the story of Tian Ji, the general of Qi State, who won the horse race with King Qi Wei.
ke Liang, Sun Bin said Qi envoys with negative opinions of prisoners. To the surprise of all, burglary is the same. Qi Jung-tian was kind and hospitable. The taboo number and the princes of Qi pursue re-projection. Sun Tzu saw that his horse was not very far away. He had upper, middle and lower generations. So Sun Tzu called Tianji and said, "If the emperor and his younger brother shoot back, the minister can make the emperor win." Tian Ji believed in it and shot thousands of gold with Wang and his princes. As for hostage, Sun Tzu said, "Now take the king's foal and the other foal, the king's foal and the other foal, and the king's foal and the other foal." After three generations, Tian Ji succeeded in winning the battle and won the battle. So he refused to enter his grandson Yu Weiwang. When King Wei asked about military tactics, he thought he was a division.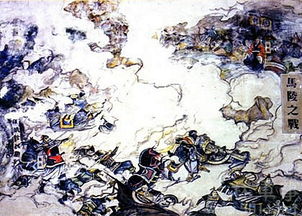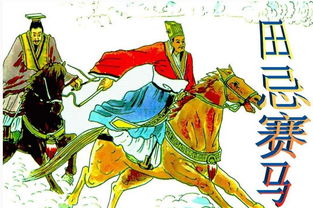 Participants: If you like reading, like history, can find doubts in reading and like to verify, you are welcome to participate in our reading club activities, we will discuss and share together.
活动已结束